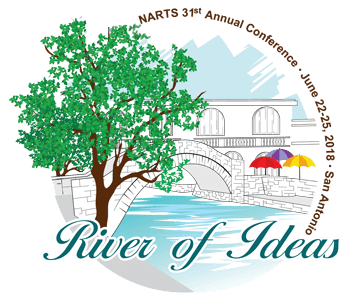 Save the date! Resaleworld will be conducting a training session ahead of this year's NARTS conference, which is in San Antonio, TX. This year's training session will be unique in that it will focus heavily on our entirely new Liberty 5 software, which is currently in the latter stages of development and testing.
This training session will be held on Thursday, June 21st at the Acenar restaurant (www.acenar.com), located at 146 E. Houston St. The restaurant is a 6 minute walk from The Westin Riverwalk, where the NARTS conference is being held. Lunch is included as part of the training registration. The training begins at 9:00 am and ends at 5:00 pm.
NARTS Conference Training Itinerary
Time & Topic
9:00 am
Welcome to 2018 Training
9:15 am
Security in Liberty 5
9:30 am
Inventory Module Welcome Screen – Widgets, Navigation Tabs
10:15 am
Account Management – Account Lists, Layout Editors, New Features in Liberty 5
10:45 am
Break
11:00 am
Inventory Management – Inventory Lists, Item List reports, Trade Items, Vendor Items, Item Lookup, Wish Lists
11:45 am
Event Controller & SMTP Service – Managing automation in Liberty 5
12:00 pm
Lunch
12:30 pm
Shopify Integration & Resale Rewards
12:45 pm
Configuring Liberty 5 – Price Codes, Options, Taxes, etc.
1:30 pm
Point of Sale – Look & Feel, General Functions
1:45 pm
Point of Sale Enhancements
2:15 pm
Word Processor & Account Export
2:30 pm
Break
2:45 pm
QuickBooks Link
3:00 pm
Reporting Updates - Current & Future Enhancements that help you analyze your business
3:15 pm
Payment Processing Trends, Security - Guest Speaker – Matt Bruno, Payment Logistics VP
3:45 pm
Listing Manager – A new way to manage online inventory
4:15 pm
Upgrading from Liberty 4 to Liberty 5
4:30 pm
Release time line
4:35 pm
Q/A