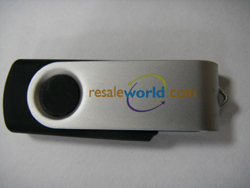 Want to simplify backups? Wish your employees could make a backup easily and quickly? The Liberty Backup Utility runs right on the USB Flash Drive and stores backups on the same Flash Drive. The entire backup system is contained right on these little drives! Three, separate backups (RWDDATA_1, RWDDATA_2 & RWDDATA_3) will be created on each drive, providing you with even more redundancy.
Price includes three *1 GB USB Flash Drives as well as the Liberty Backup Utility.
*capacity subject to change based on availability.